CCTV Security Camera Types
Fixed security cameras point in a single direction, which makes them perfect for monitoring very specific areas of interest. They're also preferred for applications where it's beneficial to install cameras in clearly visible locations. For this reason, fixed CCTV surveillance cameras are quite effective not only for capturing footage of suspicious activity, but also for deterring criminals and vandals from carrying out their acts in the first place. The direction of the camera is set during installation. Many security cameras also accept interchangeable lenses and housings, so you have the flexibility to meet a wide variety of surveillance needs.
PTZ cameras are ideal for wide-area surveillance. They give operators the ability to remotely control pan, tilt, and zoom functions to follow activity and to zoom in for detailed monitoring. This is an area where analog CCTV security cameras fall behind their IP camera counterparts. With IP cameras, the pan/tilt/zoom functions are controlled manually or automatically and delivered over a single network cable, while analog cameras require additional wiring to perform similar functionality.
Dedicated LPR camera systems are high-tech systems that use a combination of high-definition cameras and special optical character recognition (OCR) to capture and identify license plates. The image is then sent to the LPR camera software, which interprets the letters and numbers on the license plate and then compares them to a database or list of license plate, many of which are flagged if of interest. Law enforcement often uses systems like this to track and locate vehicles of interest, but businesses and properties can also use them for keeping track of who enters or exits the premises.
The door access control system provides authorized individuals or companies with secure and reliable enter and exit services. Access control systems for doors can control and determine who, when, and where they can enter the appropriate area. The applications range of access control systems is from single door access control systems to large network access control systems for multiple doors buildings. It is an effective measure to solve the security management of important departments' entrances and exits. Applicable to various confidential departments, such as office, hotel, apartment, parking lot, armory, confidential room, intelligent community, and factory. The access control system has already surpassed the simple doorway and key management, and it has gradually developed into a complete access control management system. It plays a greater role in the administrative work of work environment security and personnel attendance management.
¿What is the purpose of installing an access control system?
The most basic access control function is to block anyone or a car that should not enter an area. This can be any sensitive area of the front door, garage, office, office building, hospital, hotel etc. You may also want to use access control systems for doors to track when employees go to and from the door. Basic access control systems usually only have an access control card reader, access control power supply, and maglock or electric bolt lock. Higher security applications may require multiple authentication methods (such as cards and fingerprints) and include more complex features. Finally, consider whether you need to integrate with other security systems, such as monitoring systems, alarm systems, and fire protection systems.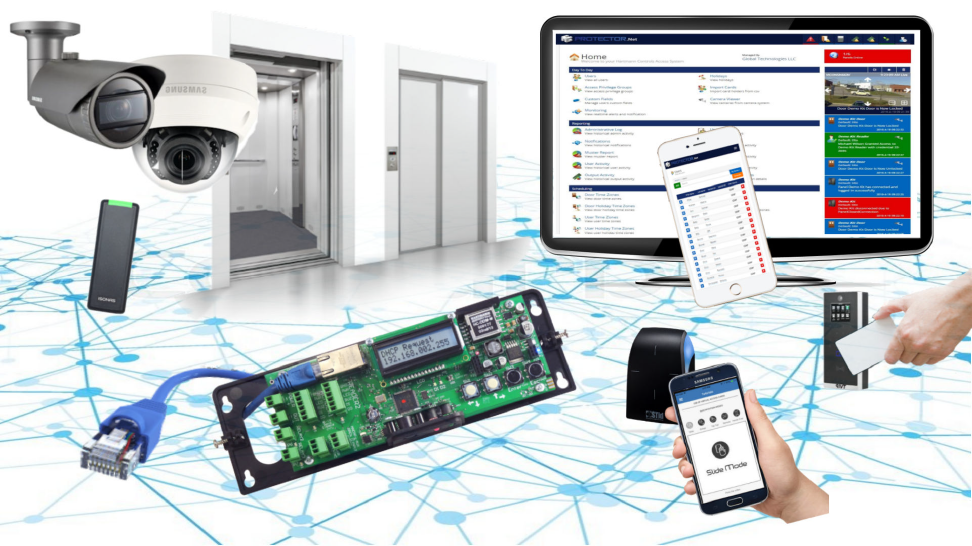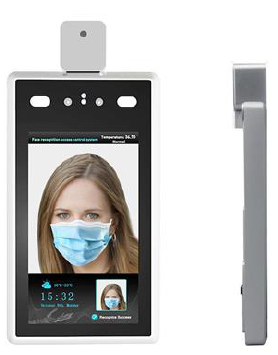 Support tamper alarm Stand-alone operation
Support remote live view and two-way talk
Support liveness detection, avoiding picture and video cheating